---
Sweetgrass Golf Club Announces Spectator Information for Island Resort Championship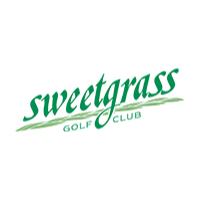 Island Resort & Casino welcomes the Island Resort Championship, a "Road to the LPGA" Symetra Tour event, to Sweetgrass Golf Club (www.sweetgrassgolfclub.com) this week, June 26-28.

The 54-hole stroke-play competition draws professional golfers from around the world, competing for a $125,000 purse and chance to earn a 2016 LPGA Tour card. The Island Resort Championship is also part of the Potawatomi Cup, a series of tournaments at Potawatomi Native American Indian-owned casino-resorts.

Spectator information related to tickets, parking and viewing areas is below.

Ticket Information

Three-day grounds passes available for $10. Ticket holders are eligible for daily drawings and can be purchased via four methods:

1) At one of 49 regional non-profit organizations that keep 100 percent of proceeds benefiting the charity of their choice (see a complete list at sweetgrassgolfclub.com)

2) In-person at the Island Resort Showroom Ticket Office at the Island Resort & Casino in Harris, Michigan

3) Via phone at 877.ISL.SHOW

4) The entrance gate through championship weekend

Children 17 and under enter free with a paying adult. Upon arrival at the Spectator Entrance, ticket stubs will be placed in drawings for more than $2,000 worth of prizes. Winning numbers will be selected through the tournament and posted to course leaderboards

Parking and Transportation

Free parking will be available for spectators, who will be guided from Hwy U.S. 2 & 41 to Gate A, the main parking area at the Island Resort Casino.

The Island Resort & Casino will be open and fully operational during throughout the week.

Entrance Gate

Gates will open one hour prior to the first tee time each day. Upon arrival, spectators will find free daily pairing sheets and maps to guide them to stationed bleachers on the course, first aid station, restrooms, food/beverage outlets and a course map.

A complete list of tee times can be found at http://www.sweetgrassgolfclub.com/symetra-tour-2015

Volunteers, wearing light blue shirts, and employees, wearing gold staff shirts, will be available to answer questions and guide spectators each day.

The Spectator Experience

The first wave of tee times begins at 7:30 a.m. on Friday, Saturday and Sunday.

There will be eight spectator bleacher locations: one near the first tee, one near the driving range/practice area, two at the 9th and 18th greens, and four on-course grandstands with views of several holes. Spectators are welcome to bring small chairs to watch the event throughout the venue, outside of the championship playing areas.

A map of the course can be found at www.sweetgrassgolfclub.com. Spectators should note for tournament purposes, the ninth and 18th holes will be reversed.

Suggested Items to Bring / Prohibited Items

Cell phones and cameras (still and video) are prohibited.

Spectators are permitted to bring portable chairs and welcome to bring pens/markers to request a signature of golfers following their rounds and after they leave the scoring area.

For more information:
877-ISL-GREEN.

News Source: Sweetgrass Golf Club
Posted June 22, 2015 || Viewed 3,469 times || View Course Profile
Share Comment