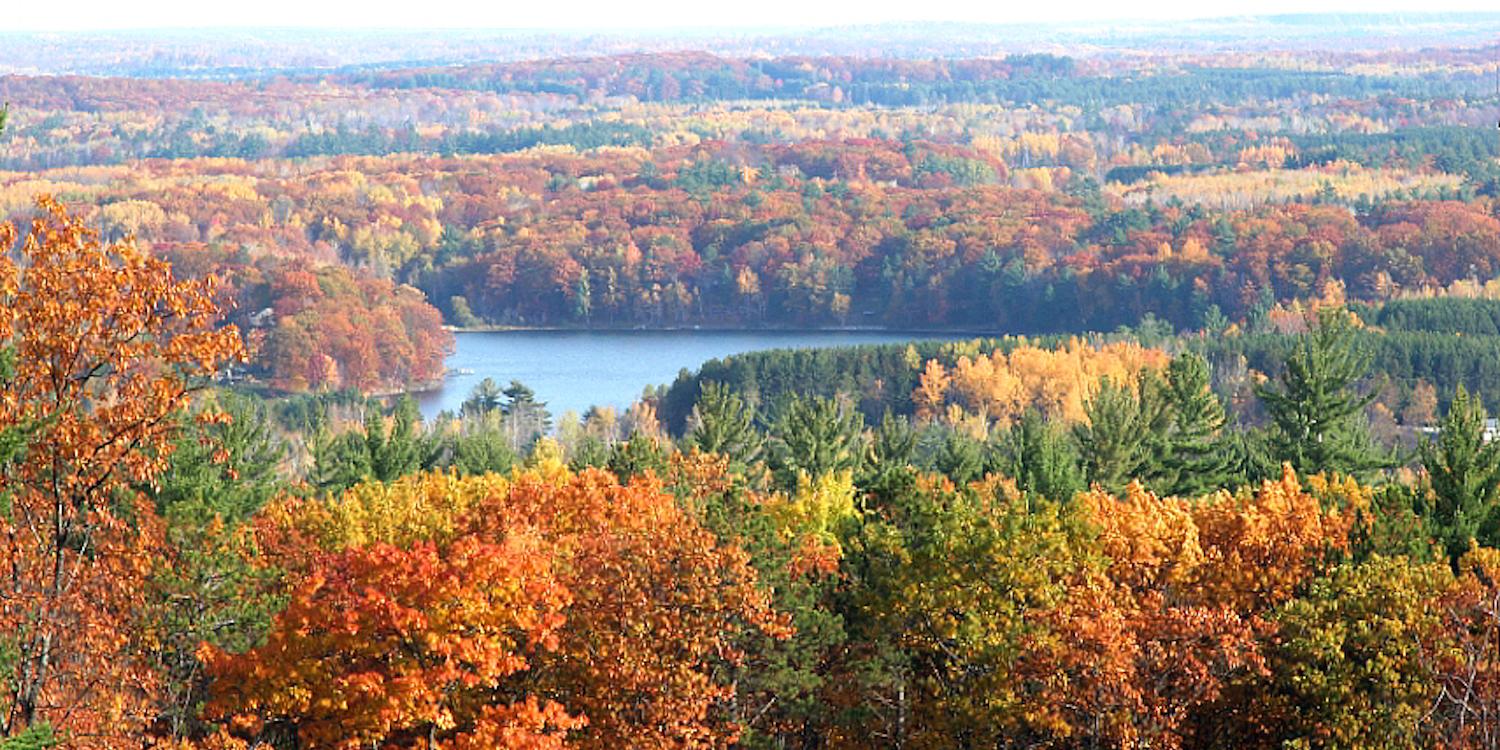 TimberStone Golf Course at Pine Mountain Ski & Golf Resort: Gateway to the UP
By Kiel Christianson
Iron Mountain sounds like a name borrowed from a fantasy novel populated with elves and titans and dragons. But Iron Mountain, Michigan, is a real place. It lies just across the Menominee River, which marks the state line between Wisconsin and Michigan's Upper Peninsula (or UP). Instead of mythical beings, Iron Mountain is populated with sports legends, or at least so it seems, given that it is the hometown of Michigan State Men's Basketball coach Tom Izzo and former NFL coach Steve Mariucci. Iron Mountain's location allows it to bill itself as "Gateway to the UP" - in fact, it is one of the few towns in Michigan that is in the Central Time Zone.

So Iron Mountain is real, as is the somewhat far-off land called The UP. But Michigan golf actually is fantastic, with over 650 public golf courses occupying some of the most dynamic landscapes you will find in the US. For golfers venturing into this fantastical world of Michigan golf-and in particular UP golf-TimberStone Golf Course at Pine Mountain Ski & Golf Resort in Iron Mountain is an ideal gateway.

TimberStone Golf Course measures from 5,060 yards to 6,938 yards, with six teeing options for players of all calibers. The Jerry Matthews design meanders up, around, and down the resort's namesake Pine Mountain. It was listed as one of America's best courses in 2109 by Golf Digest, and has been ranked as the 6th-best course in the state by Golfweek. Upon opening in the thick of the "golf boom" in 1998, TimberStone was ranked as 3rd-best "New Upscale Public" course in America, also by Golf Digest.

Matthews, who passed away at age 88 just days after I visited TimberStone, was known as the Johnny Appleseed of Michigan golf. He is single-handedly responsible for designing nearly 100 of those 650 public Michigan courses and over 200 courses nationwide. No one understood Michigan topography, soil, and climate like Matthews. This deep understanding of the Great Lakes State's golf terroir allowed him to lay out courses atop the land. He was not a sculptor, as many golf course architects are described, but rather a papier mâché artist, contouring layers of fairways and greens across the frame that Mother Nature had provided for him.

TimberStone Golf Course is considered by many to be one of his finest works, as every hole feels like it "fits" into the rugged landscape seamlessly, as if it had always been there - from time immemorial, when dragons did prowl Iron Mountain.

Playing TimberStone Golf Course

In a 2003 interview with Matthews, I asked whom he had in mind when he designed courses, and his answer was clear: "I design courses with 70 percent or more of players in mind. I'm not trying to test the pros in my designs." But this doesn't mean his courses are pushovers. The slope rating from the tips at TimberStone is a whopping 150. Again, the land dictates the layout and the strategy involved for navigating each hole.

The 359-yard, par-4 1st is the proverbial "gentle handshake," as it plays downhill and doglegs left to right slightly off the tee and to the green, accommodating recreational players' predominant shot shape. But then the 434-yard, par-4 2nd greets you with its narrow tree-lined fairway that slopes sharply to the left into bunkers and woods.

Matthews was known for seeking out spots for elevated tees and greens. He understood how much recreational players enjoy hitting driver and watching their shots fly majestically down toward the fairways. He preferred to avoid lay-ups off the tee and blind landing areas. Nevertheless, when the land dictated strategic play and prudent club choices, that's what you get. For example, on the 501-yard, par-5 5th, water lurking close off the tee on the left may force longer hitters with less control to take less than driver to ensure they stay dry. The same goes for the 414-yard 6th, the number-one handicap hole, with water all left and a "peninsular" fairway that calls for precise aim and power. Players from more forward tees might be wise to club down in order to find the fat part of the peninsula.

On the back nine, several more elevated tees will delight players on both short and long holes. The one-two punch of the 215-yard 17th and 625-yard 18th - both memorable downhill tee shots - promise to cap off this prototypical Northern Michigan round. The trisected 18th fairway in particular requires not just power, but also planning and execution to plot out your path from each section of fairway to the next, avoiding ditches and water along the way.

The verdict

TimberStone Golf Course is a quintessential Northern Michigan experience: wilderness, elevation changes, flawless playing conditions. Another typical Michigan aspect of TimberStone is value. The highest peak-season green fee is $129 with cart. That works out to about $7.17 per hole. There's not a single hole here that doesn't warrant at least that price, from any set of tees. Matthews was committed to ensuring all his courses delivered enjoyment and challenge from every tee box, for all players. He will be greatly missed, but his contribution to Michigan golf will live on for decades to come.

Logistics, Victuals, and Libations

Of course Pine Mountain Ski & Golf Resort is a logical place to stay right in Iron Mountain. If you are thinking of widening your range, though, consider exploring the UP from the Island Resort and Casino in Harris, which is only about 30 minutes from TimberStone. The resort's "Perfect Foursome" stay-and-play package includes rounds at TimberStone, both Island Resort Courses (Sweetgrass and Sage Run), and the stunning Mike DeVries layout, Greywalls in Marquette.

The drive from Chicago to Iron Mountain is only about 5 hours, shorter actually than from Detroit, which is about 6.5. The closest airport is in Escanaba (45 min), and Marquette (1.5 hrs) and Green Bay (2 hrs) are also within reach.

After your round, be sure to stop into Famer's Restaurant at the Pine Mountain Ski & Golf Resort. It's a rather magnificent round-barn-like space packed full with UP sports memorabilia, from Izzo and Mariucci to numerous Olympians and dozens of professional and college athletes with connections to the UP.


Revised: 08/10/2023 - Article Viewed 162 Times - View Course Profile

About: Kiel Christianson
---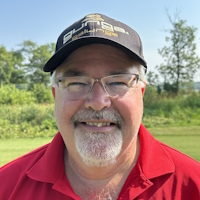 I've been a travel and golf writer for online and print publications for 25 years, including over 10 years with The Golf Channel. My blog on The Golf Channel websites began in 2003, making it one of the first in the golf world. Other publications include poetry, food and travel features, and research articles in the broad area of cognitive science.
---